Wedding Dress Alterations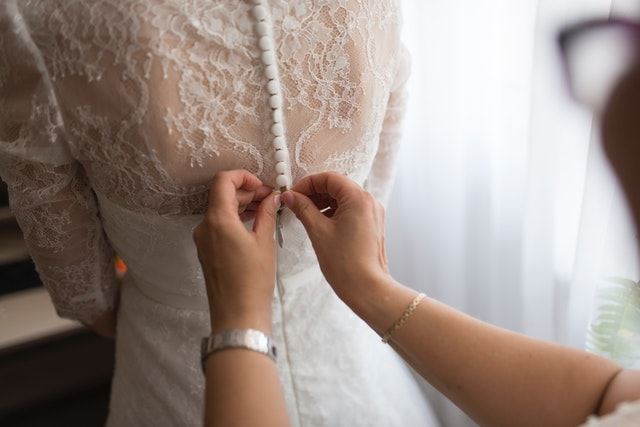 What to Expect in Alterations
Should brides choose to do alterations with us they can expect to have an average of 2 to 3 dress fittings. Our alteration costs vary from gown to gown and from bride to bride. It is important for brides when choosing a gown to discuss with their consultant what to expect from alterations. While the consultant can't give an exact cost, they can help brides budget for the upcoming charges.
We generally recommend that brides begin their alterations 8 to 12 weeks prior to their wedding. It's important for brides to remember to bring their shoes and undergarments to each fitting! Each alterations appointment should last about half an hour depending on how much work needs to be done.
During each appointment brides are paired with a seamstress and a special alterations consultant who is there to help address any concerns, answer any questions, and offer advice on what needs to be done.
Our alterations consultants can also help brides find the perfect veil, jewelry, or other accessories to complete their bridal look.
Full-Service from Start to Finish
We are here to provide our brides with excellent service from start to finish! We follow them from the moment they say "yes" to the dress all the way until that special day when their gown fits perfectly and is pressed and ready to go.